Regular price
$39.99
Sale price
$34.99
Unit price
per
Sale
Sold out
Traditional snorkel mask with a collapsible travel tube
View full details
Free Shipping Over $50

30-Day Returns

Secure Checkout

1 Year Warranty
FEATURES & BENEFITS

Quick Drain Purge Valve
Split-Lock Collapsible Snorkel
Splash Guard Cage
Wide View Visibility
Hypoallergenic
DryValve Buoy Design
Adjustable Auto-Lock Strap
Travel Friendly
Durable Design
Designed & Tested in the USA
SPECS

MATERIALS

PolyCarbonate Frame, Splash Guard Cage, Purge Chamber
Silicone Strap, Skirt, Mouth Piece
PVC Snorkel Tube
Tempered Glass Lens
TPU Purge Chamber Overmold
CARE / INSTRUCTION

Strenuous swimming is NOT recommended for any snorkeling. If diving is what you're looking for, try our traditional Kradan Snorkel set! Make sure to take regular breaks while snorkeling, and always follow the buddy rule. Never snorkel alone, and have fun!


PREPARATION:

Visually inspect your mask for any damage that may have occurred during shipping or potential rare manufacturing defects. While holding the mask to your face breathe through the mask to ensure there is nothing obstructing the inhale or exhale ports.

Pre-treat your mask before every use to remove any residue that could result in fogging. Before first use, try a regular and non-abrasive white toothpaste to remove any potential residue (do not use gels or gritty paste as this will scratch your lens). Toothpaste contains silica which will help to remove small particles from your mask. Put a dab of toothpaste on the inside of the lens and gently rub it around in a circular motion. Rinse the toothpaste off. Use a soft, dry wash cloth to dry. Repeat as needed. Once the mask is clean and ready for use, attach the breathing tube. Make sure the breathing tube is clear of debris and air flows freely through the mask.


For further maintenance, switch to a rental baby shampoo between uses.


CHECKING THE SEAL:

Pull the strap of the mask over your head to check the fit. If the mask is too loose or too tight, take the mask off of your face and adjust the strap accordingly. Do not over tighten.


TO CLEAN:

Rinse and soak with tap water using a small amount of detergent to help with cleaning. Wipe the mask down with a microfiber or non-abrasive towel to prevent water spots and then allow the mask to air dry. Store your snorkel set in a protected space, and avoid exposure to direct sunlight. Avoid leaving the mask in sandy area when not in use.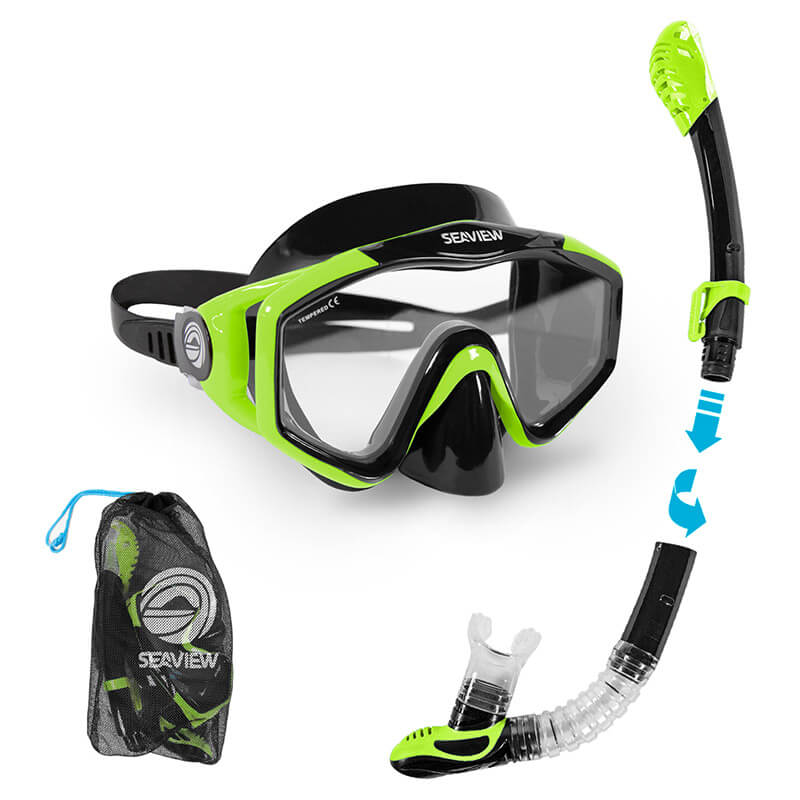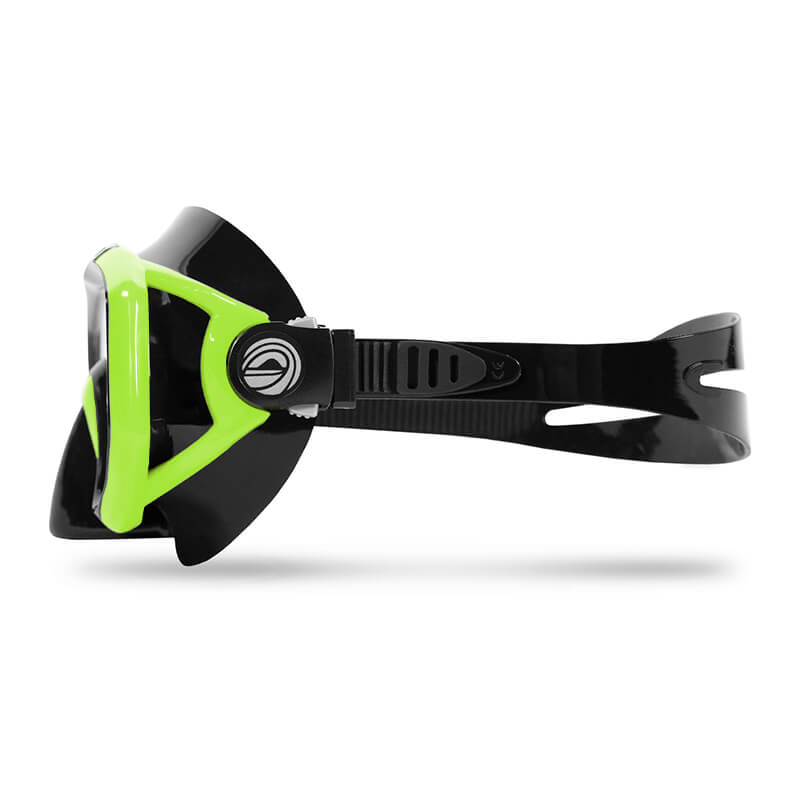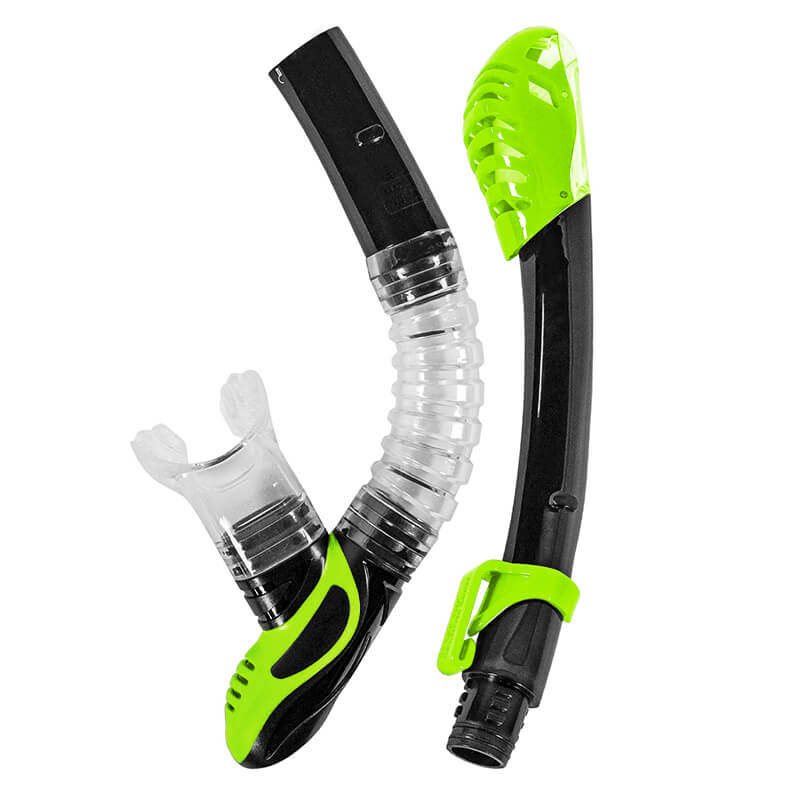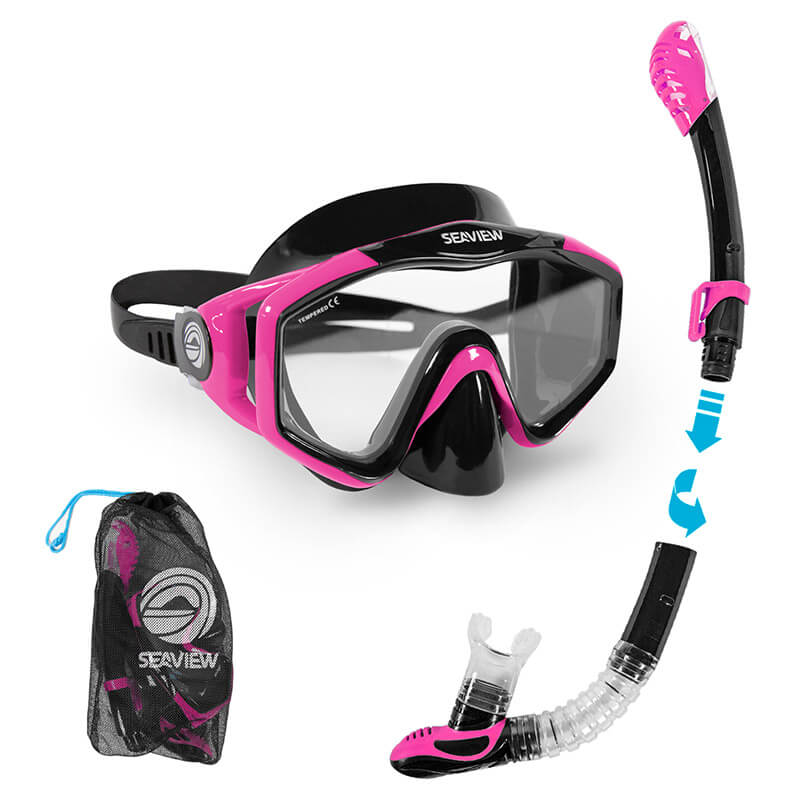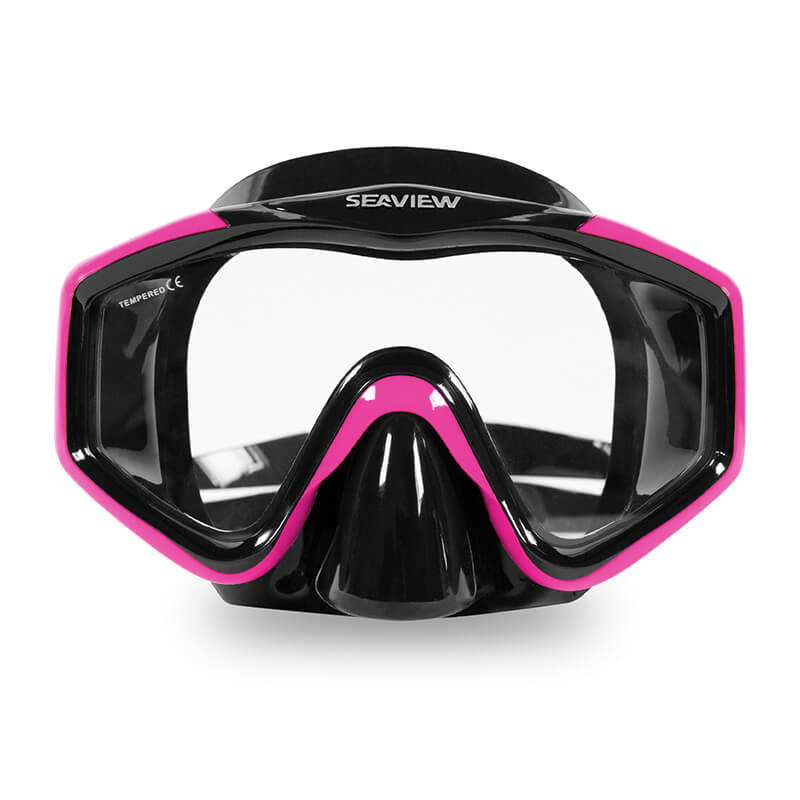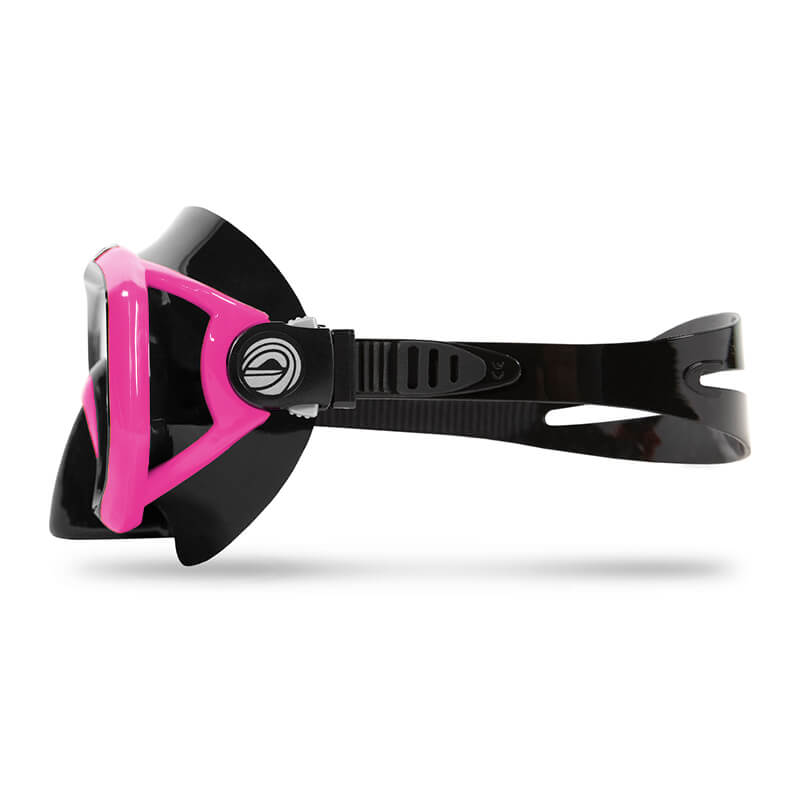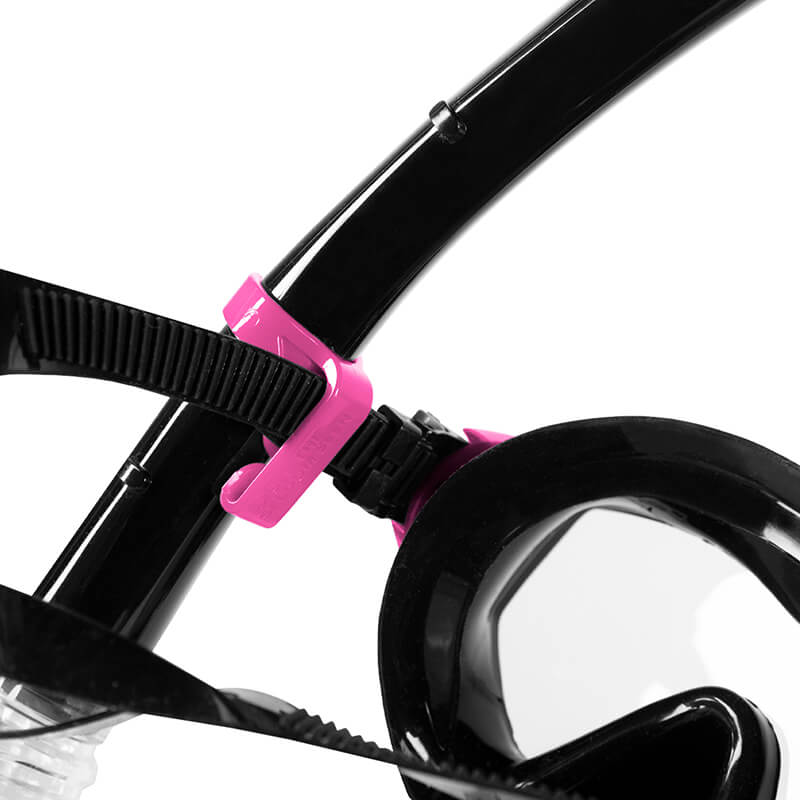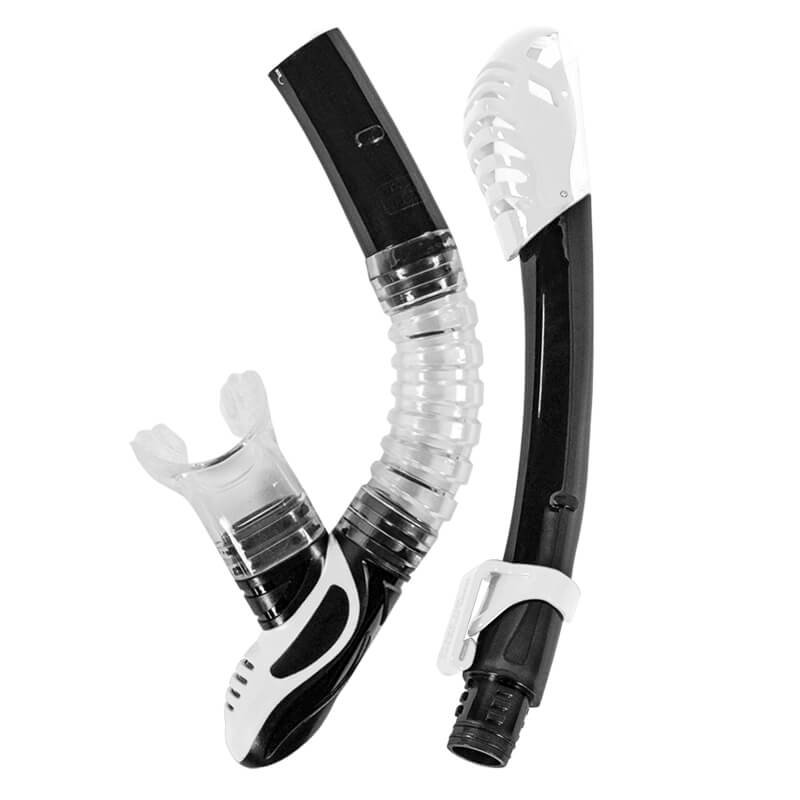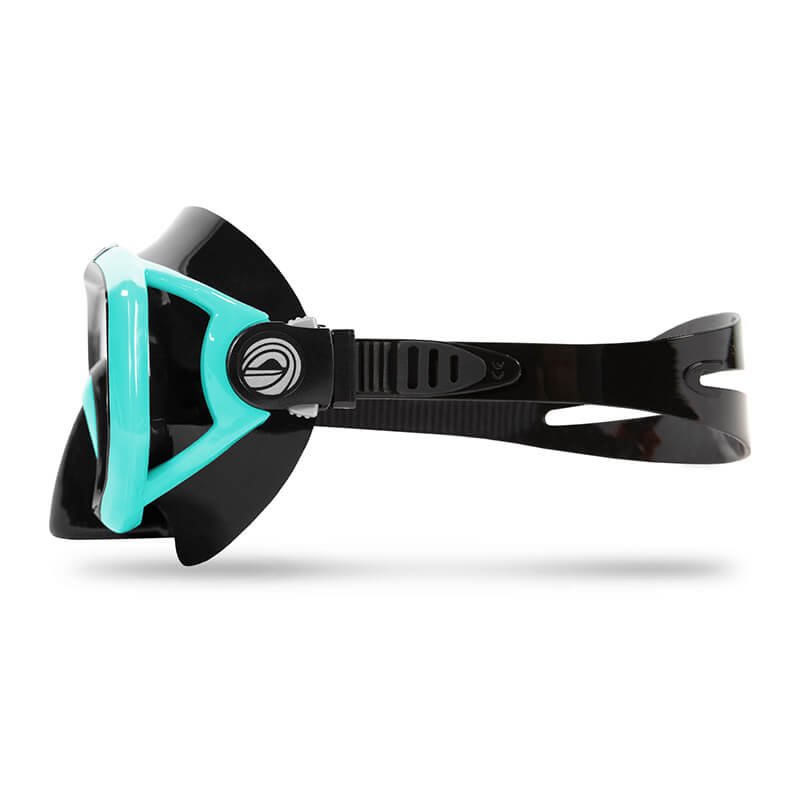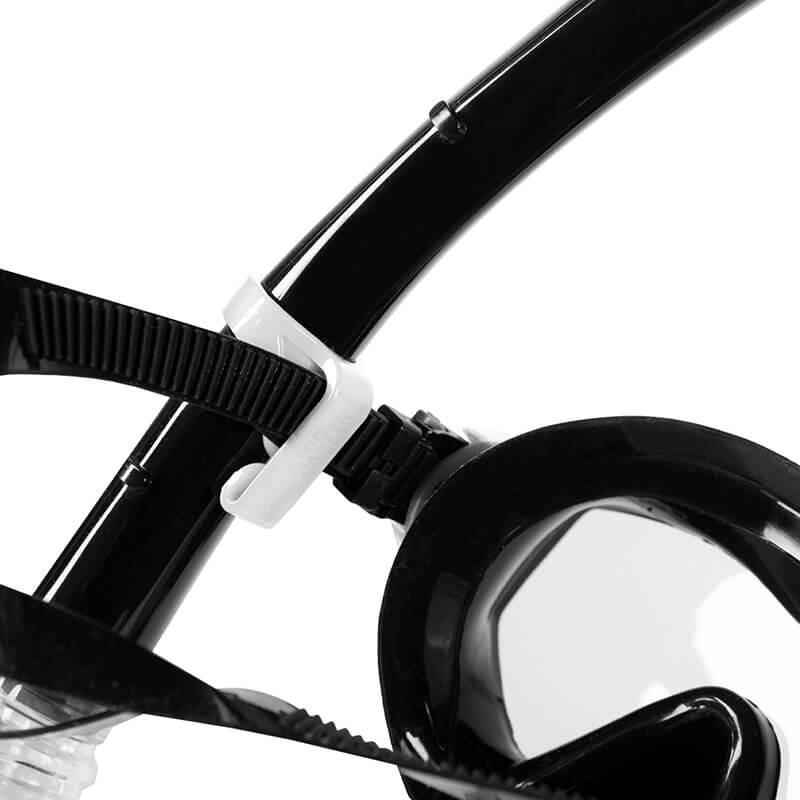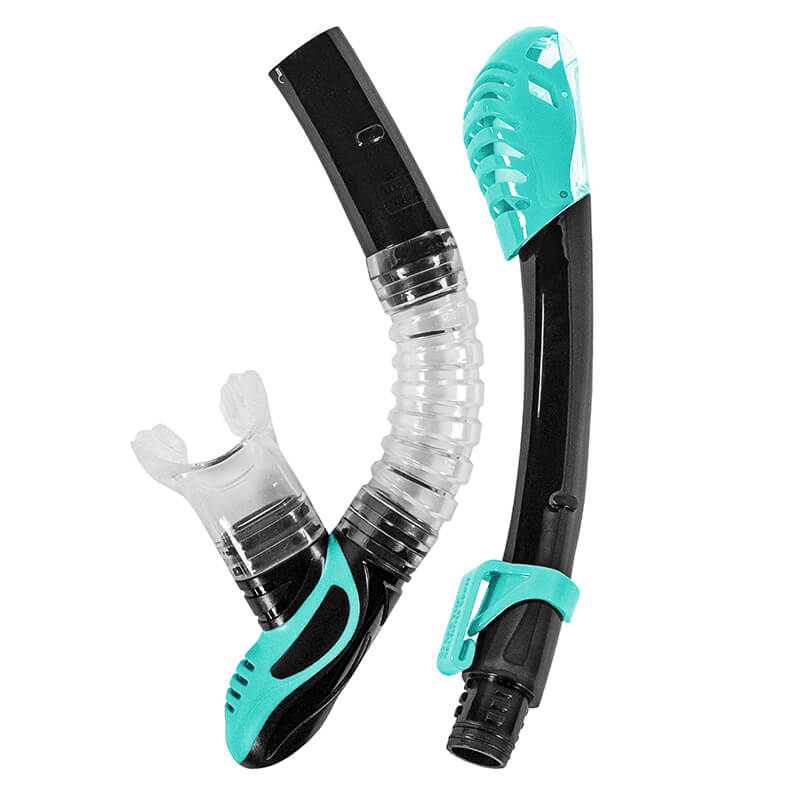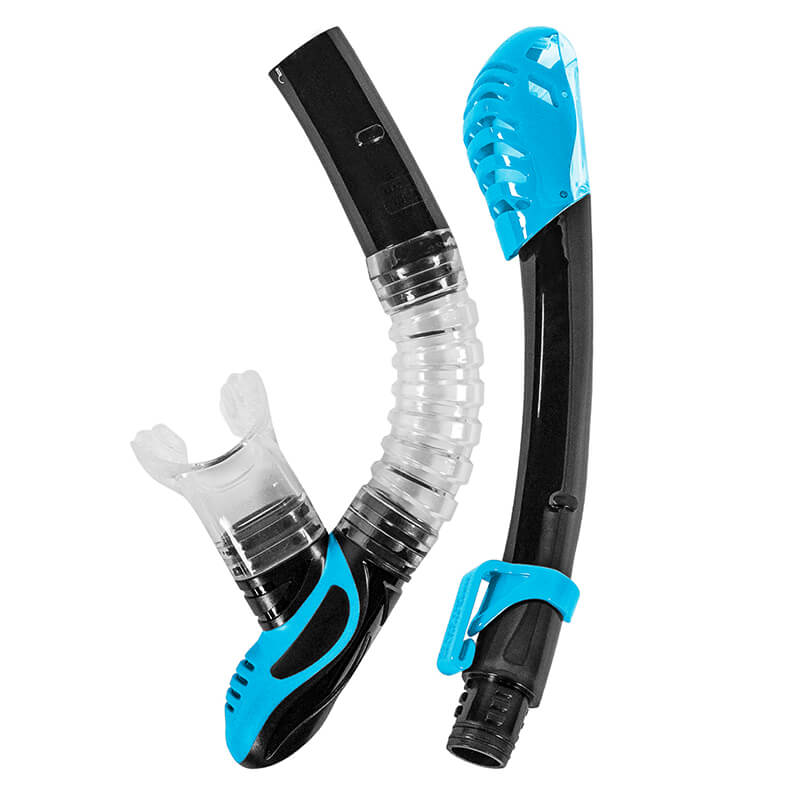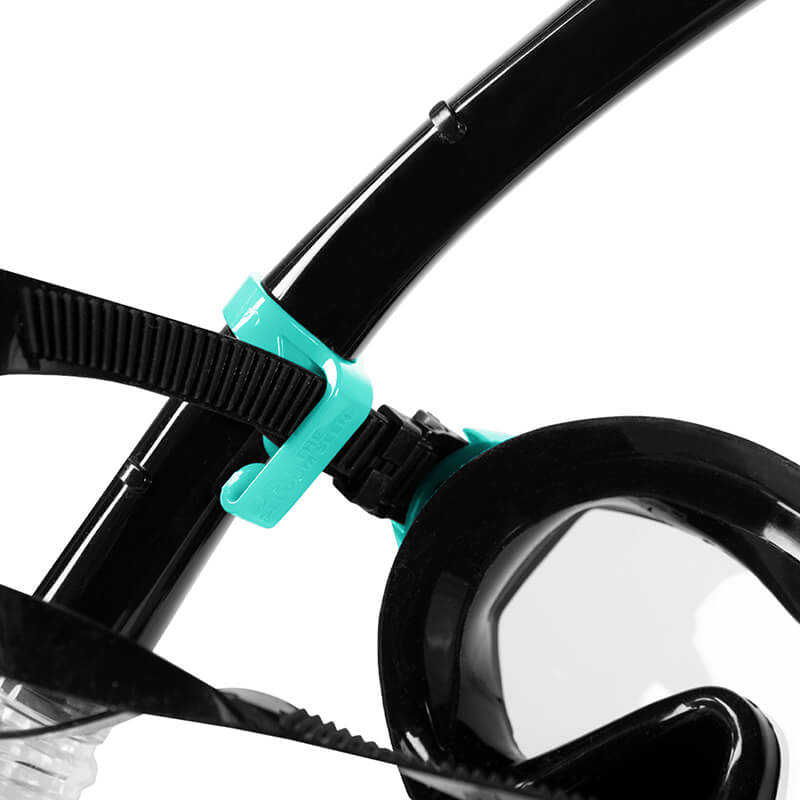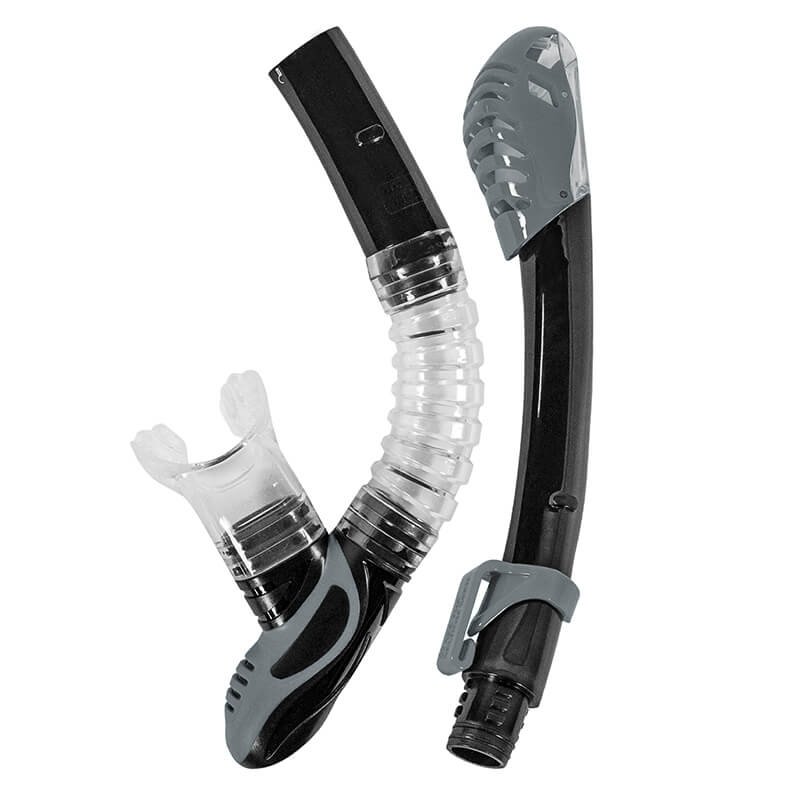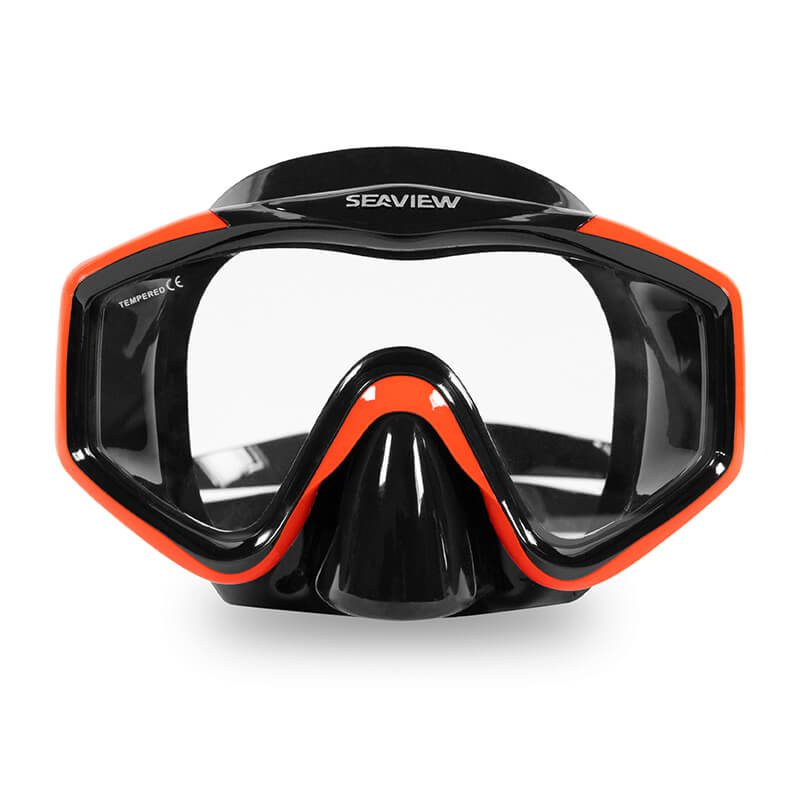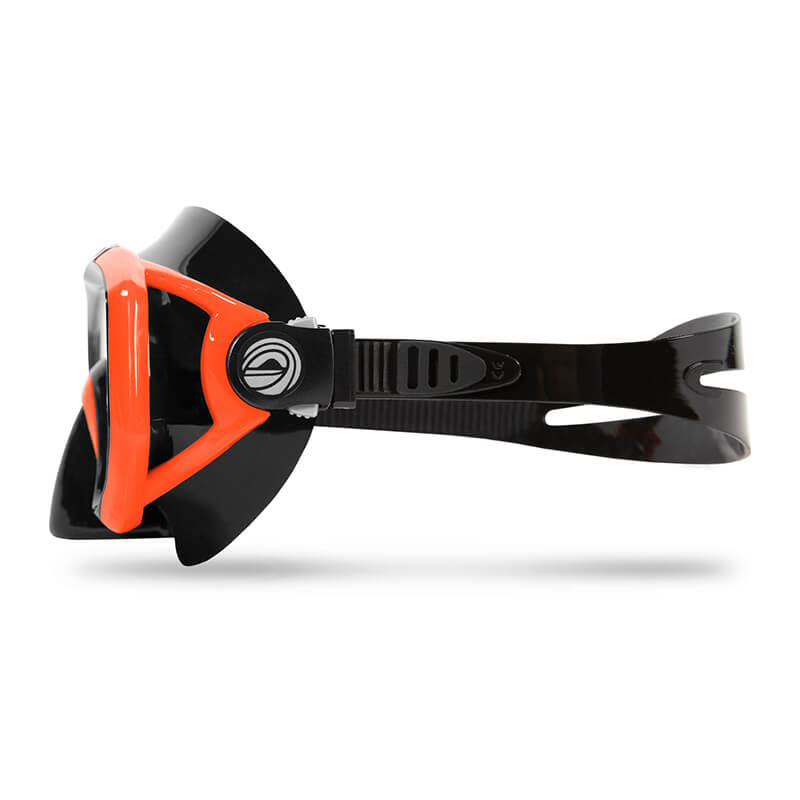 Design Story.
Split Lock Snorkel.

We took a unique approach to building a travel-friendly snorkel set. Our snorkeling set breaks down into two parts with an easy-to-use twist on and off design. Rubber O-rings keep it dry when assembled. Simply store your snorkel kit in our mesh travel bag for a quick suitcase to sand experience.

Flex Tubing.

Close to the mouthpiece, this makes the snorkel more comfortable while it conforms to the position of your mouth. Much better than a hard tube. Made of a durable PVC material, there is no distortion of air quality. When you release the snorkel above water, it allows the mouthpiece to fall away from your face.

Auto-Lock Strap.

Our auto-lock strap makes it easier than ever to set up your goggles for the whole day. Just slide your mask on and pull the side tabs to desired tightness and release. When you're ready to take it off, simply push the strap adjuster and pull the mask away from your face.

Kradan Buoy Design.

The Kradan dry valve buoy design seals out water when snorkeling or diving, and the curved splash guard cage keeps most water out when on the surface. If water does enter, the quick 1-way purge valve is used for easy water clearing. This was you can breathe easier, and avoid drinking that salt water.